If you're looking to find the EVgo charger that's closest to you, we recommend using the EVgo app. With location services enabled, the EVgo app will always show you nearby charging stations as soon as you open it on your device. For the best experience locating a charger near you:
Enable location services for the EVgo app.
Add your vehicle to your EVgo account! This is the best way to ensure the map is filtering for stations that are always compatible with your specific vehicle.
Review the EVgo icon legend to better understand the EVgo map icons, or station pins. Most importantly, they allow you to quickly confirm available chargers at the location in real time.
Adjust your filters if you want to see only certain connectors, charging power, partner stations, and more.
Other tips for finding a charger:
If you need additional assistance, feel free to check out our EVgo Charging Network FAQs or contact the EVgo Charging Crew at 877-494-3833. Our Call Center team is available to support you 24/7, 365 days a year.
Searching for a charging location
If you'd rather search for a location instead of using the map, a search option is always available from the EVgo app landing page. This is very helpful if you are at a location and would like to initiate a charge. You can find a station or charger by its name when using the search function.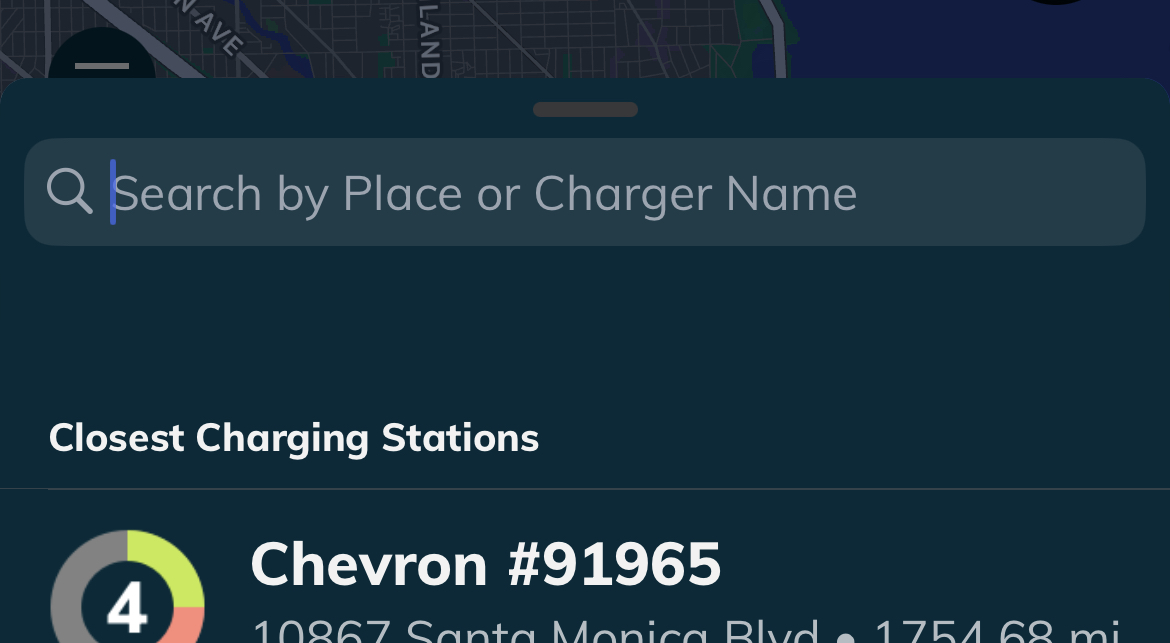 Quick tip:
If the search is not appearing for you, ensure you are not viewing a specific station profile (tap X to the right of the station name).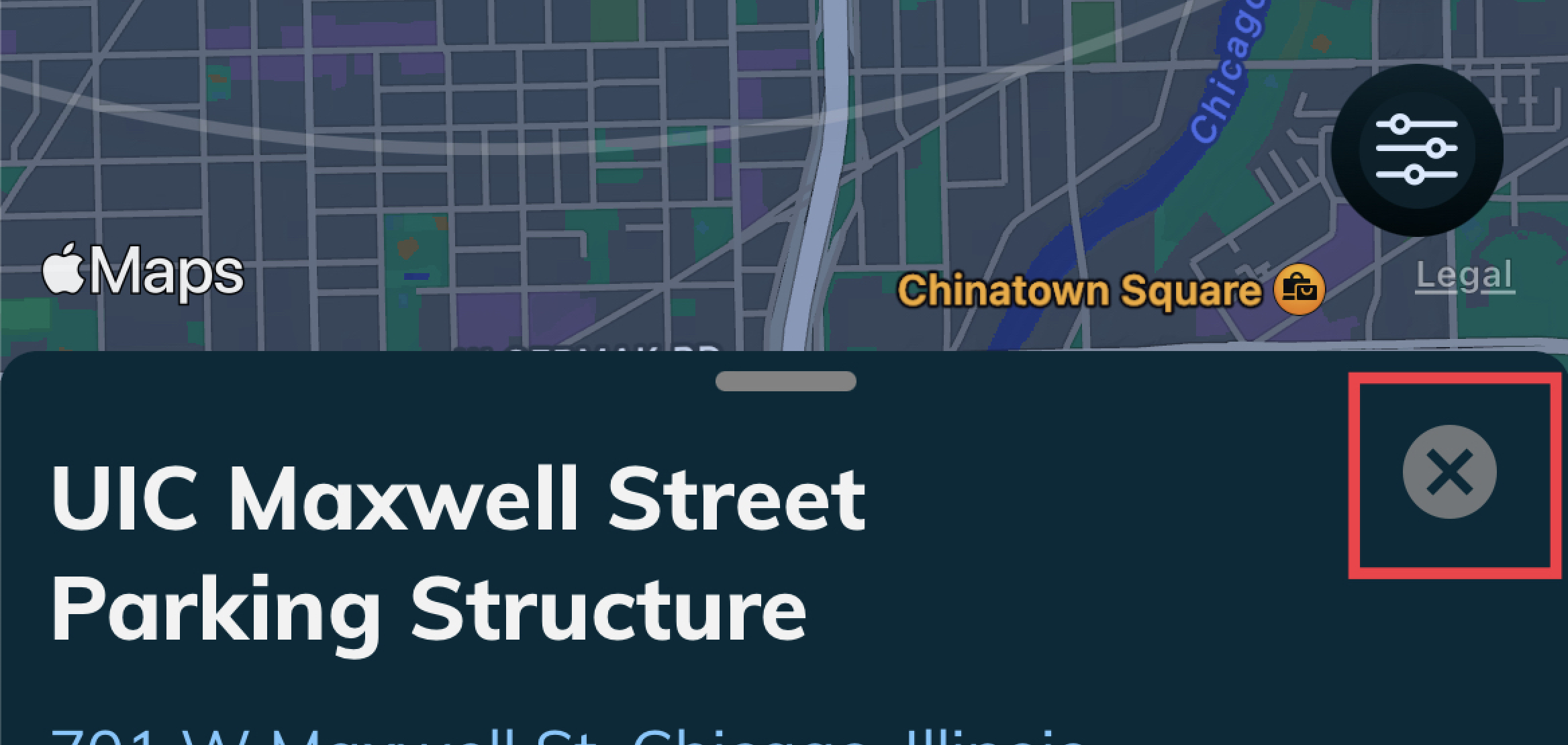 Find a location far from you
If you're looking for a charging location in another city or further away from you, it's best to work with the EVgo map. Zoom out on your mobile device by pinching the screen - you can then zoom into the area where you'd like to find a charger.
If not already in the map view, select Find a Charger from the heading options
In the left-hand search panel, enter your current city, address, or location
Select a charging station from the left-hand panel list or the map

The map pin will tell you how many chargers are at the station and give you details on availability; learn more in our article Guide to EVgo map icons
If you have a broad map view, you may see large circles indicating stations near each other. Click the circle to zoom into that area and see the station locations in more detail (see image below).

From the Station Details, you will see a list of chargers at the station with details on the charger availability, charging speed, and cost to charge
Select a charger to review its connectors and further details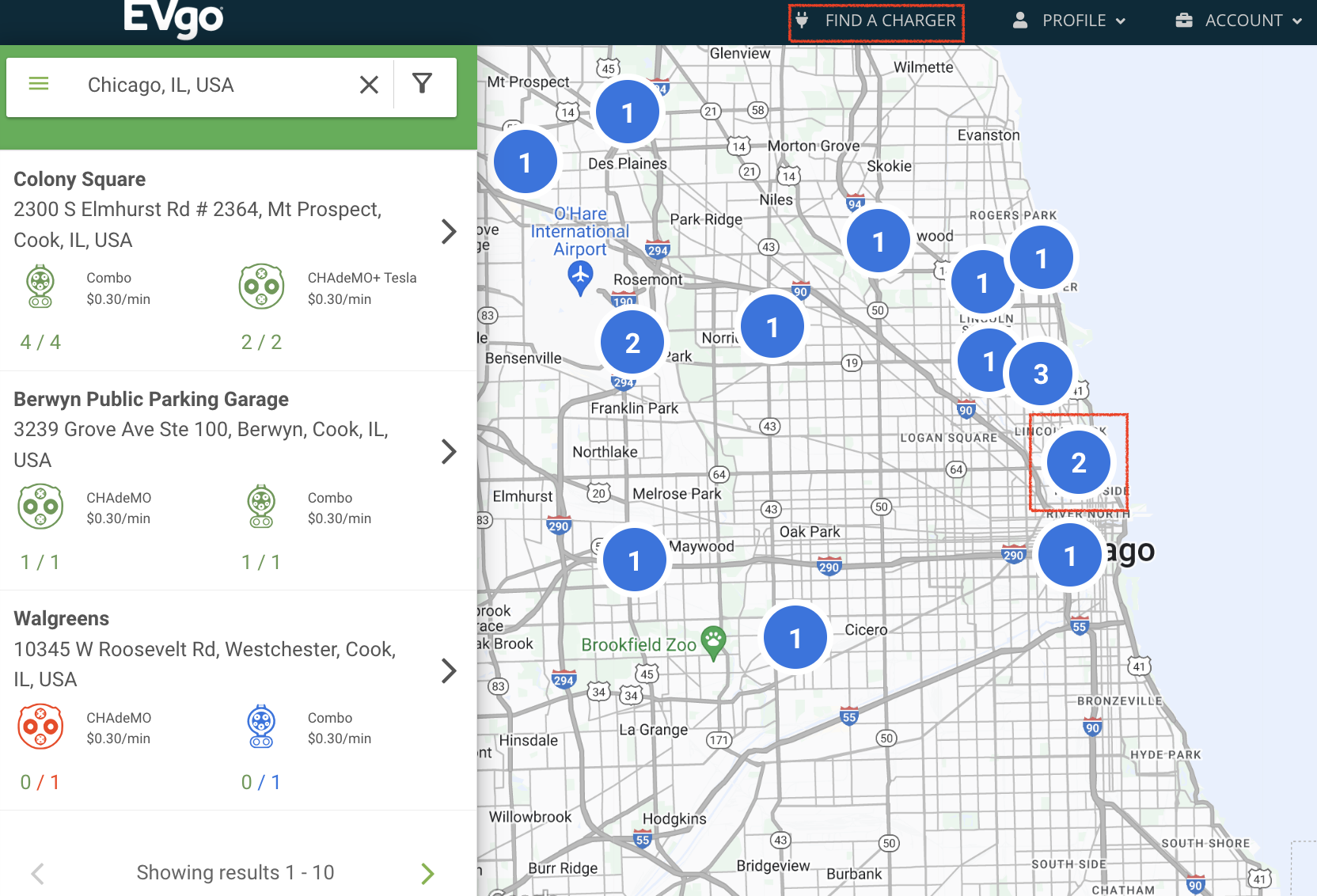 Select a larger circle to expand areas with multiple charging stations
The charger details will appear alongside the map to help confirm your viewing station.