Have you found that you're charging more than you thought? Or maybe less?
If you're ready to change your EVgo plan, you can do so anytime from your EVgo account! Select your platform below for more guidance on changing your EVgo plan:
Important Note:
You will be billed for a new plan subscription fee right away to access the new plan benefits as soon as possible. If you're upgrading or downgrading from a paid plan (such from EVgoPlus to EVgo PlusMax), you will need to unenroll from your previous plan.
If you have questions on changing your plan, feel free to contact the EVgo Charging Crew for support at 877-494-3833.
Change your plan from the EVgo app
From the main menu (☰), tap Plans
Scroll through the Discover EVgo's plans section to explore different plan options
Tap view more for details about a specific plan
From each plan's page details, you can:

Choose your region for pricing details on that plan
Tap < Back to review other plans
Tap Enroll from the plan's page if you'd like to enroll in it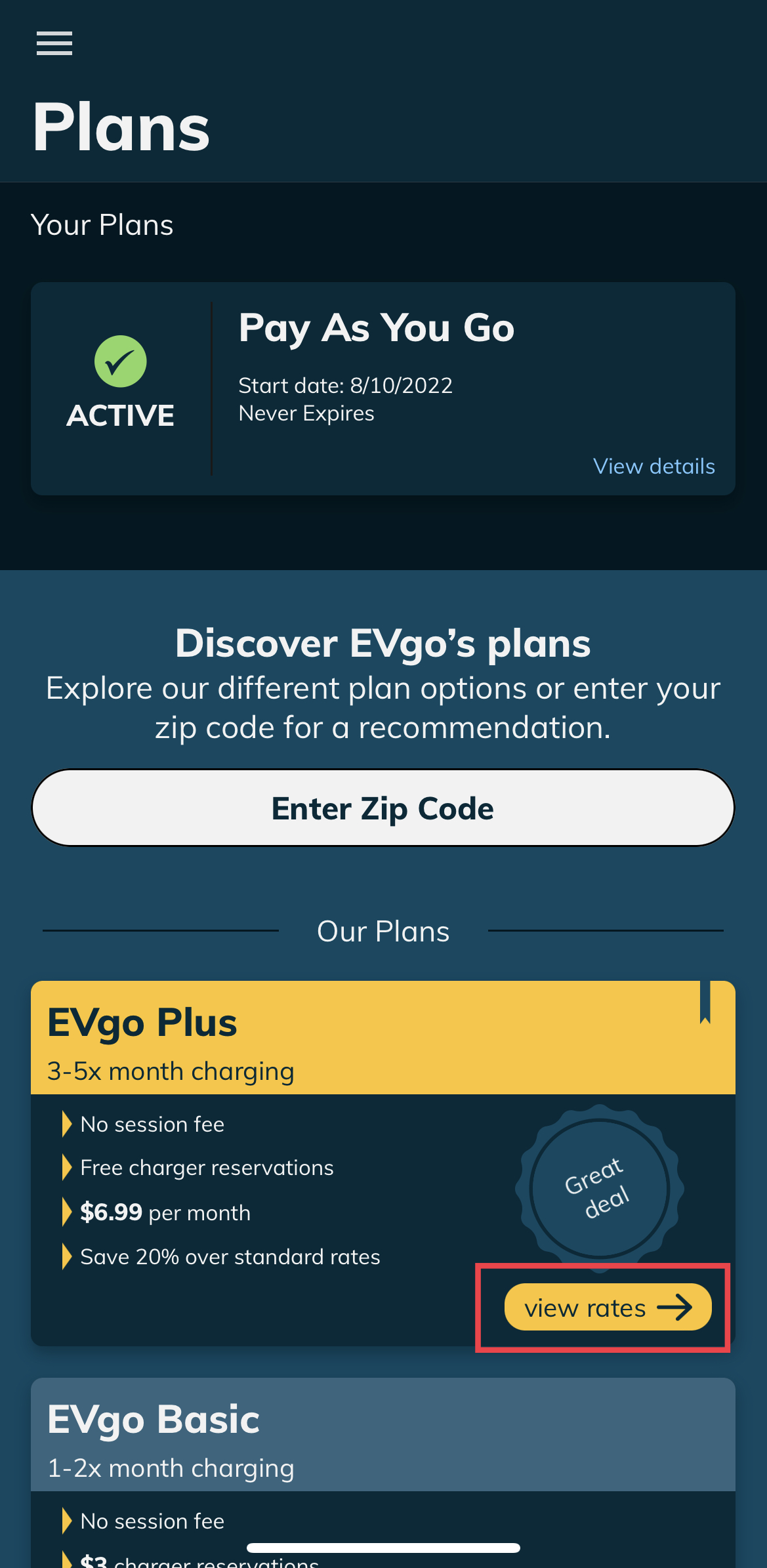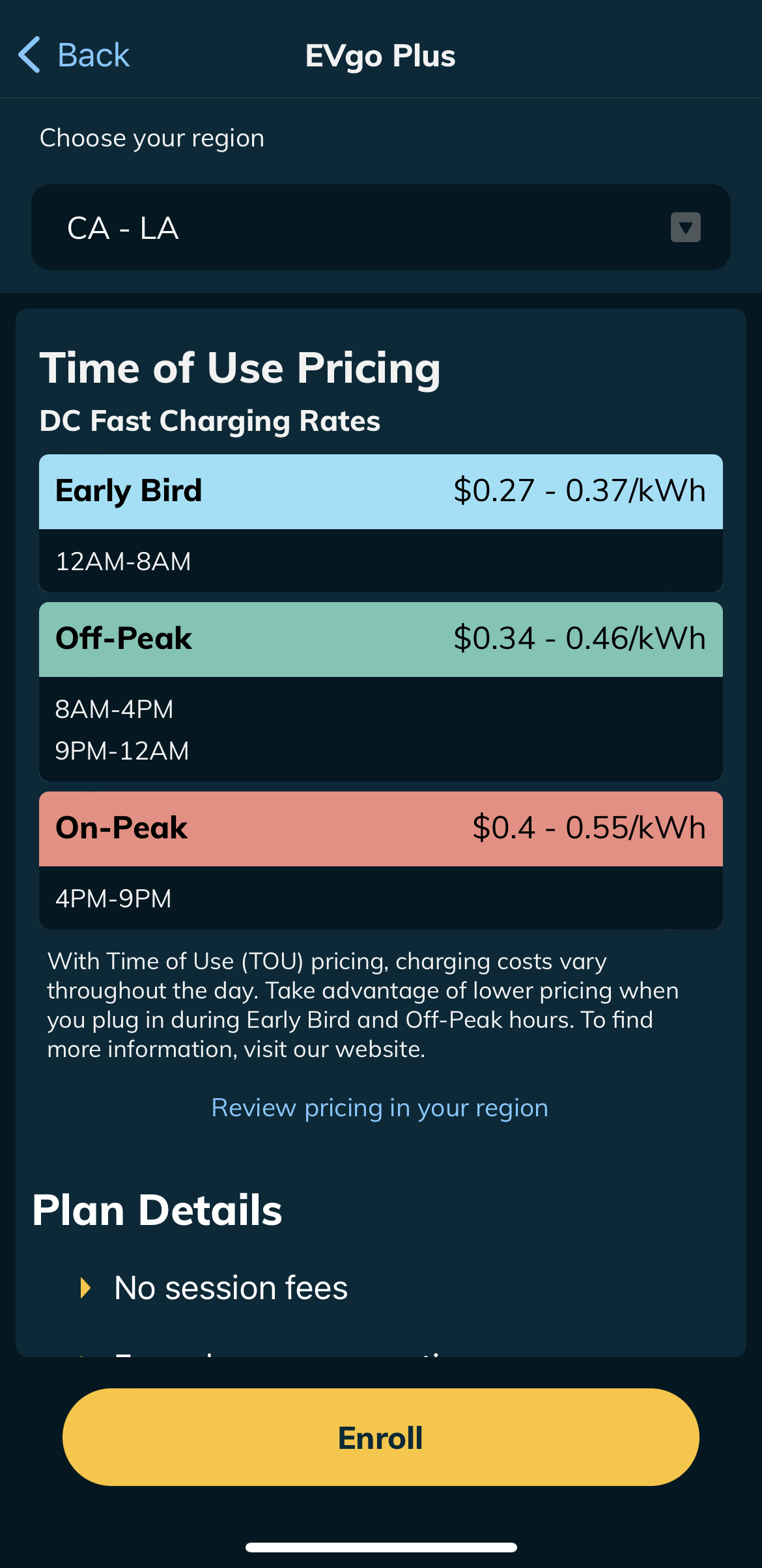 Change your plan on the web (account.evgo.com)
From account.evgo.com, click Account on the top right
Click + Add a Plan to review all plan options and details
Once you review the plan details, click Sign Me Up