If you need to update your primary payment method or remove a payment method within your EVgo account, you can do so from the EVgo app or on the web. Select the platform you're using below for more specific details:
Quick tip: You must add a new payment method before deleting an old one!
You must have an active credit card on file to charge with your EVgo account. The card indicated as the primary/default payment method will be charged at the end of each billing cycle (if applicable) and immediately for charging sessions.
If you have only one payment method saved, you cannot delete the default card on your EVgo account. You can adjust your default payment method following the instructions in this article after an additional payment method is added to your account. Find more on adding a payment method in our article: Add a new payment method
Important note:
We cannot edit payment methods; if an error or update is required for a card in your EVgo account, you should add a new payment method with the correct details, set the new credit card as default, and then delete the incorrect or expired card. If you would like the EVgo Charging Crew to assist you with a payment method update, please be prepared to provide the full details of your new payment method.
If you need additional assistance managing your payment method, check out our Billing and Payment FAQ page or contact the EVgo Charging Crew at 877-494-3833. Our Call Center team can support you 24/7, 365 days a year.
Manage payment methods in the EVgo app
From the landing page, tap the menu icon (☰) in the top left
Select Payment & Billing within the Main Menu panel
Select Payment Method
Tap the payment method you wish to review from the list
On any secondary (not indicated as PRIMARY) payment method, you can:

Toggle the option next to Make primary payment method to change your primary payment method
Tap Delete Payment Method to remove the secondary payment method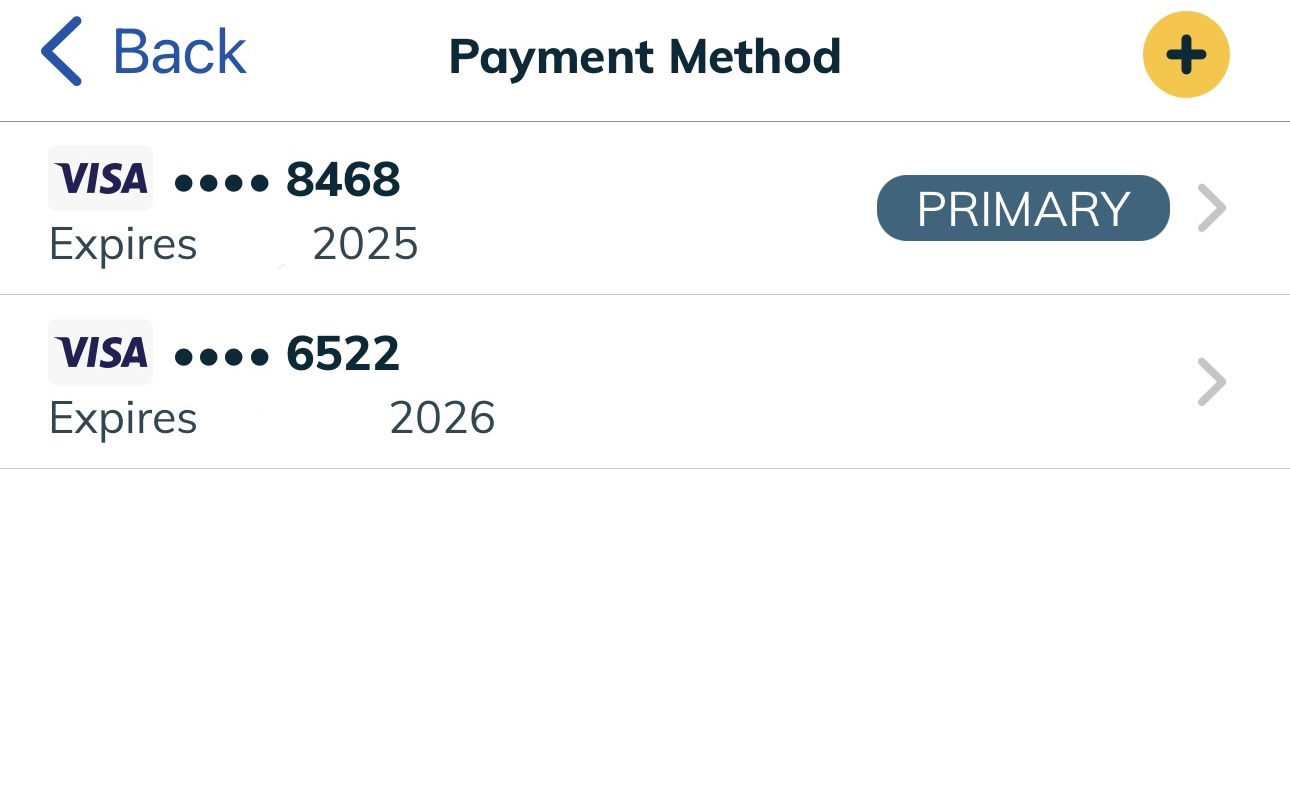 Manage payment methods on the web (account.evgo.com)
From the landing page, select Account > Payment Methods
On any secondary payment method, you can:

Click Set as Default to update your default payment method
Click Delete to remove the secondary payment method